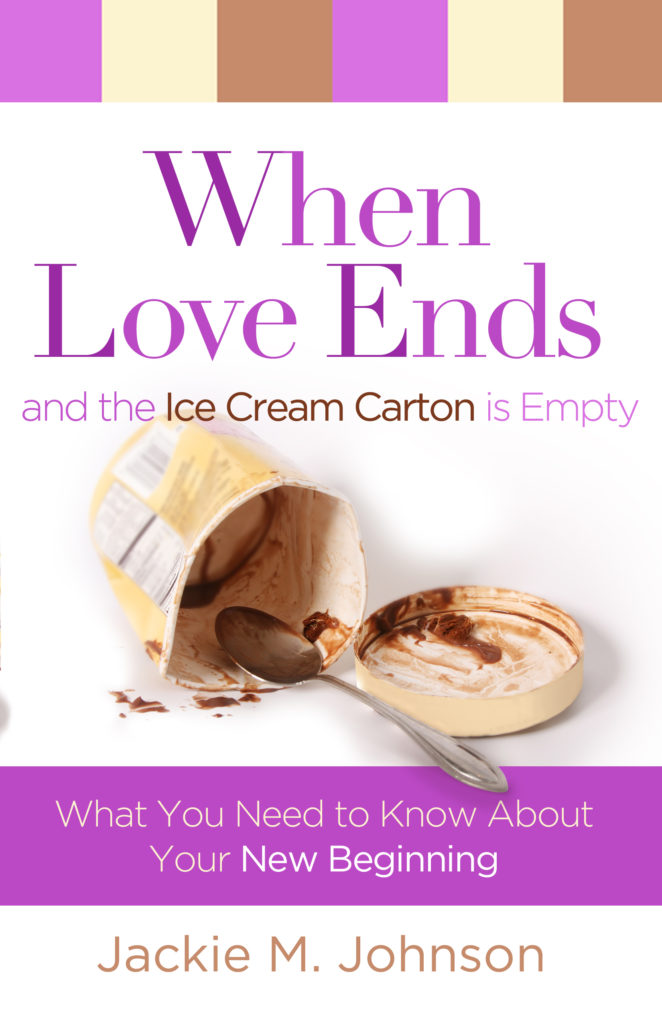 Also available in Portuguese.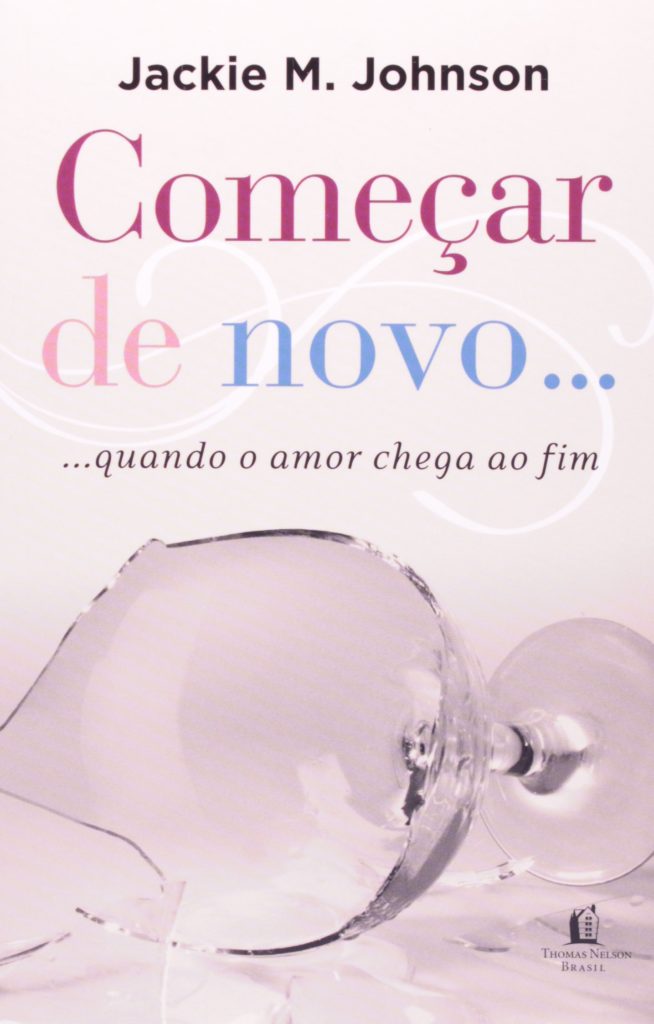 Breaking up hurts…
Heal your heart—and find hope and joy again—
with 

this helpful breakup recovery guide.
When Love Ends and the Ice Cream Carton Is Empty
by Jackie M. Johnson
When a "like" or "love" relationship ends, how do you get over it? How do you handle the sadness, loss, rejection and anger? How do you let go, move forward and make better choices next time?
Whether you dated briefly or for a long time, relationship losses can be shattering. You just want the pain to stop. You want healing and you want answers.
When Love Ends provides practical help and biblical insight to help you get out of emotional darkness and into the light of a brighter and better future. Jackie M. Johnson uses the analogy of a day's transition from darkness to light to walk you through the heart healing process.
Each chapter includes questions for individual or group study, key Bible verses and a short healing prayer. Topics include:
Twilight
Dealing with endings.

Getting comfort and support.

Grieving losses.
Night
Healing emotional pain.

Experiencing God's love.

Discovering the power of forgiveness.
Dawn
Learning to wait well.

Awakening hope.

Restoring confidence and self-esteem.
Day
Waking up to the rest of your life.

Making healthier choices next time.

Living in the light.
It's time to let the healing begin. The rest of your life is waiting.
BUY THE BOOK
QUOTES FROM THE BOOK
"Without dealing with your feelings, you wind up carrying your breakup baggage into the next relationship—and the next."
~ Jackie M. Johnson, When Love Ends and the Ice Cream Carton Is Empty
"When you get the heart healing you need, you can be better prepared for finding the love you truly desire."
~ Jackie M. Johnson, When Love Ends and the Ice Cream Carton Is Empty
"You may not believe this right now, but the day will come when you don't think about him every day, and the mention of his name doesn't pierce your heart like a verbal arrow. You can drive past your special place and it no longer has a hold on you. It's just a place.
The sun sets, the heart breaks, but the light of God's brilliant and illuminating truth shines on. You come to realize that endings are a part of life, and so are new beginnings.
And you learn that God heals brokenness and brings joy, hope and healing. And one day everything really will be okay. Maybe not today, but some day. As the tears pour out you discover that everything happens for a reason, even when you don't understand or like it. Bleary-eyed, you look up and smile as it begins to settle in your heart that God really is in control; He knows what He's doing, He cares and He is working all things together for the good whether the relationship door slammed shut or gently closed behind you.
A door closes, a window opens, and a fresh breeze blows into the stale mourning stillness that lingers your heart. In the midst of your mess, God surprises you, and things begin to change."
~ Jackie M. Johnson, When Love Ends and the Ice Cream Carton Is Empty
TESTIMONIALS
"It's tough to recover from a broken heart, but Jackie M. Johnson has mapped out a plan for all of us who have experienced this pain. Take the journey with her and discover significant healing and substantial hope."
~ Brady Boyd, Senior Pastor, New Life Church (Colorado Springs, CO)
"This book was extremely helpful in helping me get past an old relationship. Johnson has words of wisdom for anyone dealing with a broken love relationship."
~ Jessica
"You will come to a better understanding of how to heal the hurt and grow closer to God. I appreciated Jackie's gentle and loving approach throughout the entire book…a great book to read and refer to again and again."
~ Mandy
"This is a GREAT book for those dealing with break-ups, with excellent advice and perspective for healing broken hearts and the challenging process of moving on. It's an easy, insightful read with a biblical perspective."
~ Erica
Other Resources by Jackie M. Johnson