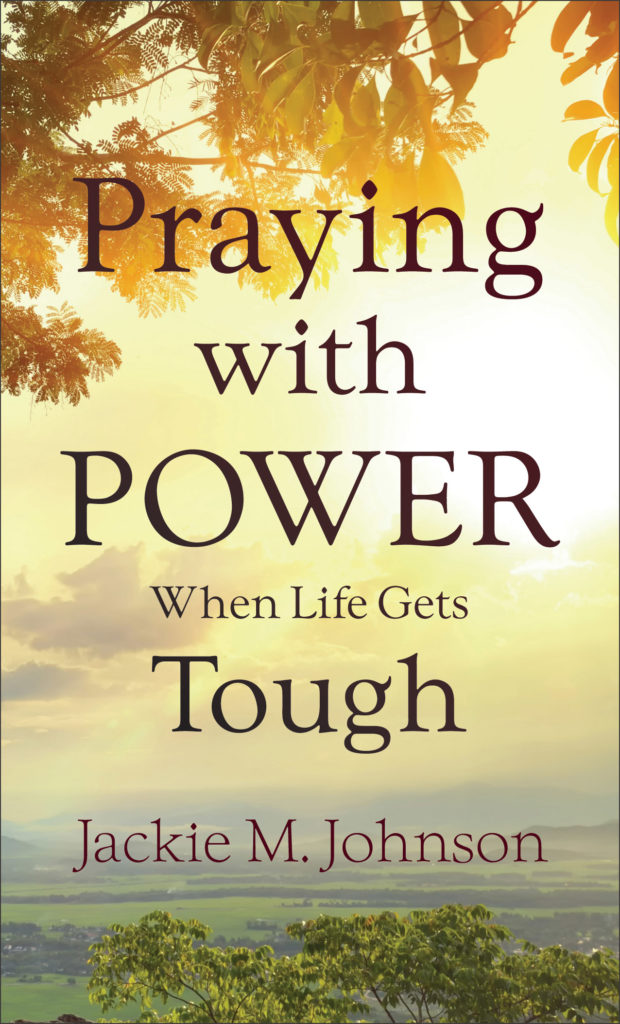 Also Available in Spanish.
Also Available in Portuguese.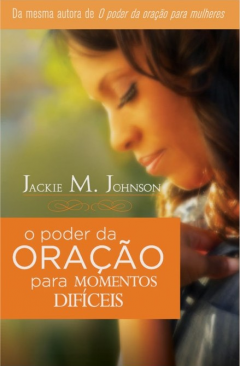 Tough times getting you down
Here's a lifeline to peace, joy, and renewed strength.
Praying with Power When Life Gets Tough


by Jackie M. Johnson
Everyone faces hardships in life. When difficult times come, how do you handle them? Find help and hope when you need it most in this inspiring book by Jackie M. Johnson.
It's packed with encouraging content and powerful prayers (each with a relevant Bible verse). And the book is conveniently arranged by topic, so you can go directly to the chapters that address your specific needs—like when you are feeling stressed, discouraged, depressed or distant from God and others. Chapters deal with issues such as:
When you're busy and stressed

When you feel like giving up

When life is a mess

When you're dealing with difficult people

When you've made mistakes

When you can't break a bad habit

When you feel distant from God

And more.
Praying with Power When Life Gets Tough includes biblical examples, stories from the author's life and famous prayer warriors, and memorable life lessons from nature, God's creation. No matter what your situation, there is hope. Find peace and renewed joy, courage and strength as you learn to pray boldly and powerfully.
BUY THE BOOK
QUOTES FROM THE BOOK
"Wild hope is planting seeds of faith and expecting orchards of blessings. It's courageous and expectant—and celebratory—knowing that your great expectations aren't too large for the great big God we serve. Jesus Christ is our true Wild Hope. He goes beyond—far beyond all we can imagine and leads us into a future we never could have dreamed of. In times of defeat, doubt or discouragement, pray. In times of joy and victory, pray. Know that your prayers really do make a difference. Trust the God of abundance, the God of so much more. Harvest time is coming." 
~ Jackie M. Johnson, Praying with Power When Life Gets Tough
"Prayer is powerful because God is powerful." 
~ Jackie M. Johnson, Praying with Power When Life Gets Tough
"A prayer-filled life is a powerful life. It will help you to stand strong in tough times. When you pray, your life—and the lives of those around you—will be forever changed. You will be inspired to live with greater peace, restored hope, and more freedom. The economy may fluctuate, your bank balance may rise and fall, and your emotions may ebb and flow like the ocean tide, but one thing is true: "The word of the Lord endures forever" (I Peter 1:25). God keeps His promises. He will take care of you. He is totally reliable, willing and able to meet your needs more than you can ever imagine—wildly more, extravagantly more. When life is hard, pray on."
~ Jackie M. Johnson, Praying with Power When Life Gets Tough
SAMPLE PRAYERS
Strengthen Me, Lord
I can do all this through him who gives me strength. ~ Philippians 4:13
Lord, it feels like there's so much to accomplish each day and sometimes it's hard to rest. I'm afraid I won't get it all done. I'm afraid I will fail. Yet, you promise to strengthen me. You are the mighty God! Help me to focus on what You can do, not what I cannot. Empower and encourage me. Give me the lasting strength only You can give. Replenish me so I can live life better and stronger. In Jesus' name. Amen.
Finding Hope, Joy and Peace
May the God of hope fill you with all joy and peace as you trust in him, so that you may overflow with hope by the power of the Holy Spirit. ~ Romans 15:13
Lord, in the middle of my stressed out life, I'm so glad that you are my Hope! As I strive to balance work, family and life commitments, I need to remember to ask for help from the One who can do all things. Forgive me for trying to do it all on my own. Will you renew my energy and my joy? Invigorate me for all you have for me in this season of life. May I find inner calm despite outer circumstances. In Jesus' name. Amen.
Hear My Cry, Lord
Hear my prayer, O LORD, listen to my cry for help; be not deaf to my weeping. ~ Psalm 39:12
Lord, I come before you sad today. You know my heart; you see my tears and hear my cries for help in this time of adversity. I cannot believe this has happened. Some days I am just numb. But you are with me, and that makes all the difference. I am not alone. Help me through this time of trouble, Lord. I know you are stronger  than anything that comes against me and I put my trust in You. I'm leaning on you, Lord. In Jesus' name I pray. Amen.
TESTIMONIALS 
"Prayer is the overflow of the human heart. Praying with Power When Life Gets Tough is an aid in helping the heart express its deepest longings."
~ Gary Chapman, author of The Five Love Languages
"…Powerful words to pray through any difficulty." 
~ Linda Evans Shepherd, author of When You Don't Know What to Pray
"Jackie M. Johnson knows what it means to persevere through difficult times. With transparency and love, she give you practical encouragement through the power of prayer—a spiritual tool that can renew your strength and transform your circumstances."
~ Valorie Burton, author of  Successful Women Think Differently
"Jackie provides wisdom and insight for finding hope when you need it most, and gives you tools for praying with faith and confidence. Her lessons from nature and actual prayers are inspirational. This will become a well-worn book in my library!"
~ Susan G. Mathis, author of Countdown for Couples
Other Resources by Jackie M. Johnson